Walkthrough
GTA Vice City hidden packages 66-81
Walkthrough,cheats,pictures,Screenshots
Packages 1-17 Packages 18-34 Packages 35-50 Packages 51-65 Packages 66-81 Packages 82-100

Cheat codes Cheat codes PS2



66. Behind a fence under Little Haiti Lifes a Beach billboard on corner.
67. Inside LAUNDROMAT.
68. Across the street from Cuban Cigar factory on Apartment front steps.
69. Across the street from Robina's Cafe behind wall.
70. On the end of the catwalk on the Kaufman Kabs roof top billboard.
71. Inside the DELICATESSEN Doughnut shop.
72. Four story building on street corner take stairs to corner of roof top.
73. Upstairs inside Sunshine Autos car dealer show room.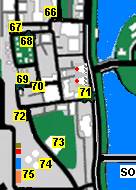 ---
74. Under some pipes in the middle of 4 large airport fuel tanks.
75. Between 2 parked off loaded semi trailers.
76. In paved court yard of apartments across the street from big ship.
77. Behind some containers on the cargo ship.
78. By 2 metal doors in large open back lot.
79. Inside room at the back of the large boat hanger open to ocean.
80. Under Vice City port authority sign.
81. On cargo ship by captains bridge entrance door.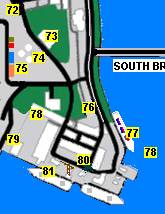 ---